Development Story 1: Developing Products from Raw Materials – Dog Chew Treats Made with Japanese Domestic Rawhide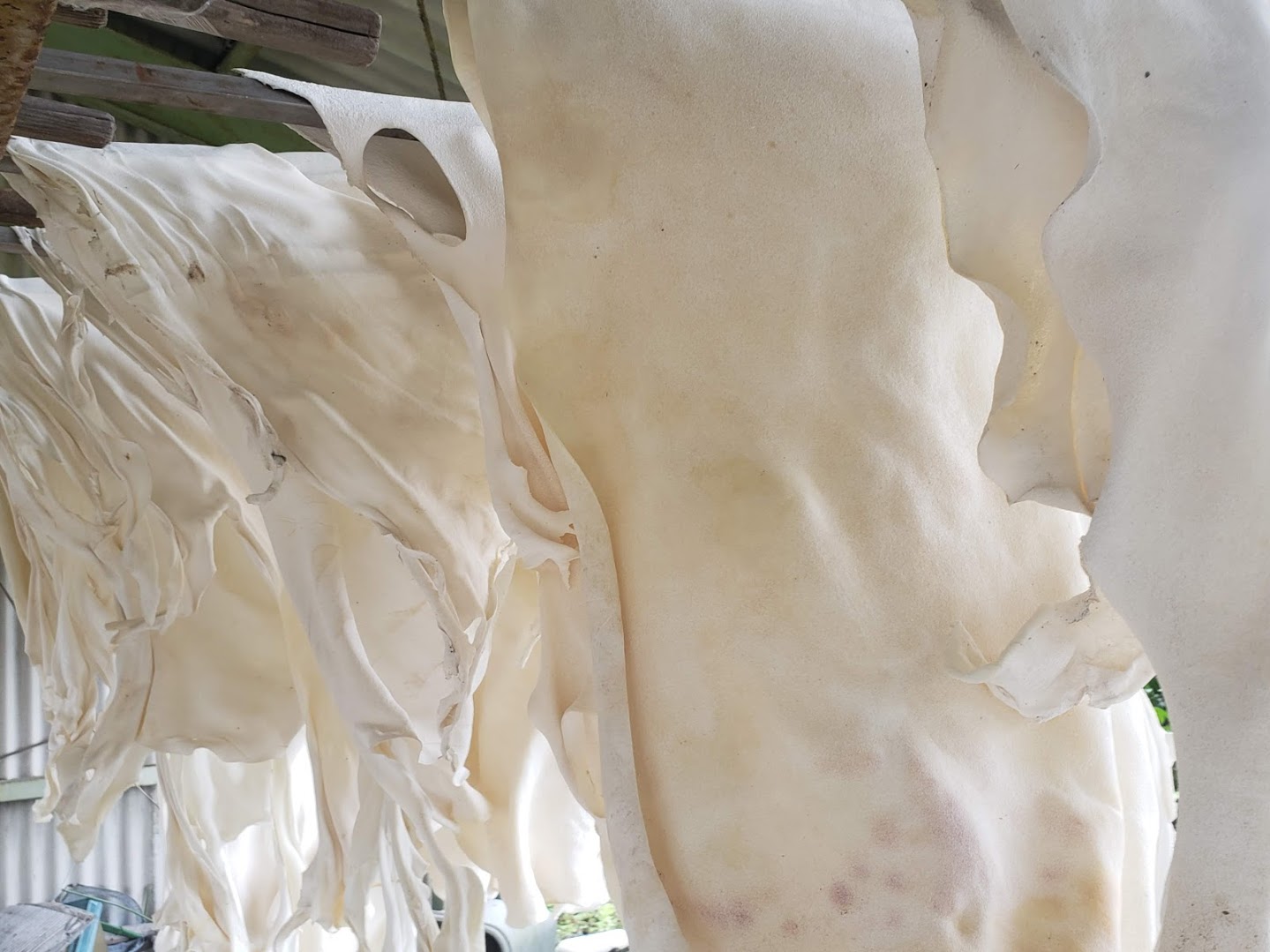 Rawhide
There is a variety of domestically produced Japanese rawhide chew treats on the market. However, they are all made with a part of the hide called the 'split grain' hide.
Generally, hide from cattle is often treated with chemicals and can be split into two different layers that have a wide range of uses. The top layer is referred to as 'top grain' hide and is often used for the production of bags, purses, and other everyday items. The lower layer is called 'split grain' hide and is used for gloves and other industrial products, as well as dog chew treats.
Animal hides are usually treated with chemicals in the manufacturing process, which often results in residual chemicals in the end product. However, in a particular rawhide chew treat project, our client had a strong desire to limit the use of chemicals as much as possible. Therefore, in response to our client's request, we endeavored to develop a new chew treat that is much safer for dogs.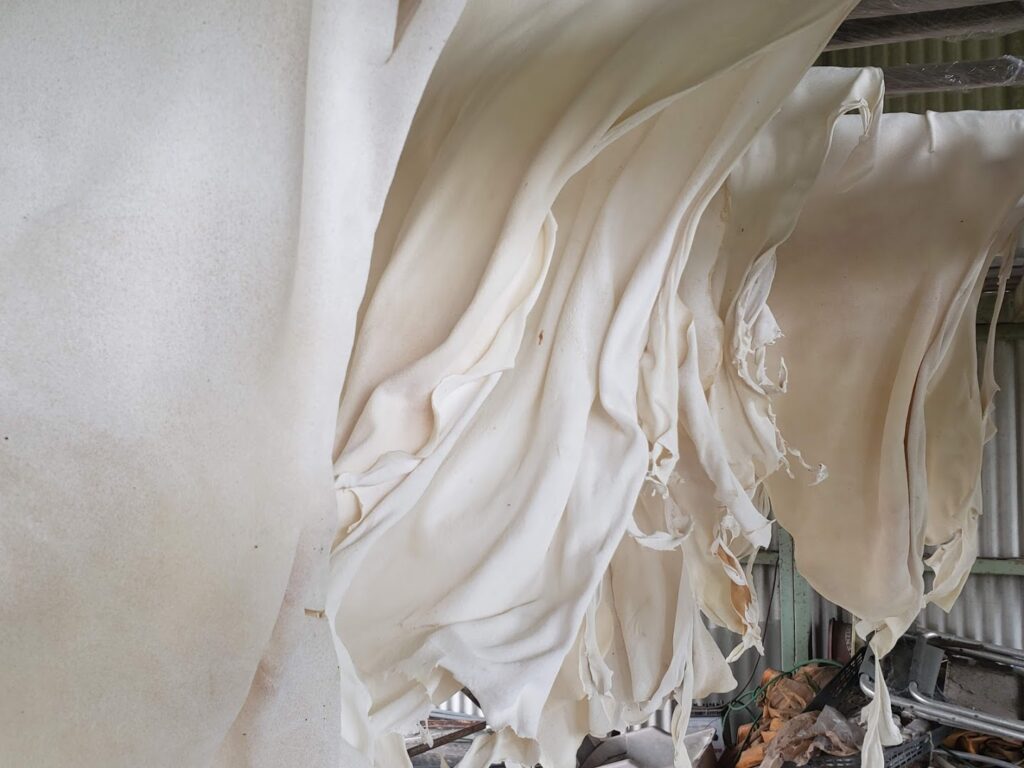 After receiving this request, we swiftly contacted our network of domestic manufacturers and quickly learned that not just any ordinary manufacturer could achieve the type of quality product our client was looking for. However, we believed that our chance of success was not zero percent. We continuously purchased rawhide from around Japan and collaborated with our partnered factories to create a new method of processing hides.
After an extensive period of trial and error, we finally found a method that minimized the use of chemicals that resulted in split grain hide and a treatment method that prevented rotting. This new method allowed us to provide the base for the rawhide chew treats that our client desired.
Furthermore, since we have complete control over the fur removal, splitting, washing, and drying processes, we have the unique ability to make rawhide chew treats that use part of the top grain as well.
This uniquely produced 100% domestic rawhide is an unmatched product and is currently being used in a variety of different products. We are delighted whenever we remind ourselves of the happy dogs and owners that enjoy these chew treats.